Credit:Credit: Danielle Moss
Not Your Average Girls Night In
It's been a busy week for you and your gal squad. You've heard enough come out of your boss's mouth, dealt with enough BS and, let's face it, your stress levels are through the roof. To us, this can only mean one thing: you're in dire need of a girls night in. So, let's forget that dreaded work starts back up again in three days, and start prepping for a G.N.I. like you've never had before.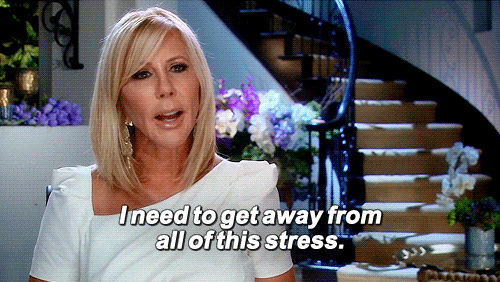 FIRST: Heavy, very heavy handed pours of wine
Riesling. Chardonnay. Sauvignon Blanc. Merlot. Cabernet. Pinot Noir. Say no more. Wine tasting is a necessity for your next successful girls night in. Line up all the glasses, and prepare for bottomless pours that will lead to a secrets spilled kind of night. Oh, and don't forget to bring out the delectable charcuterie boards for a more than perfect pairing.
*Ladies remember the 5 S's. Sniff, Swirl, Sip, Swish, Swallow.
-OR- 
You can just resort to chugging. No judgements. 
SECOND: Drool-worthy meals
The next idea for a girls night in goes from cheese and crackers to bad and boujee. Ditch the take-out pizza dinners and enlist a private chef to cook up some seriously tasty meals. Let someone like Chef Grady take the heat in the kitchen, and marvel as he cooks up everything from Pan Roasted Mahi Mahi and Herb Crusted Lamb to flavor packed Peach Cobbler and Tres Leches Bread Pudding. You will not be disappointed.
THIRD: Ditch the loungewear, grab the Loubs
Don't be frumpy in raggedy PJs, this isn't the 90's anymore. Instead, keep it cute, classy and just a bit sassy. After all, there's nothing better than getting dolled up with your girls and flaunting some saucy, insta-worthy fits.
Sexy Slips
Two Times the Fun

Drink. Eat. Gossip. Repeat