We'd wish you a happy International Lazy Day…but that would be too much effort.
On any normal day, being sluggish, idle, and uninteresting could be perceived as a bad thing. But not today. Today is August 10th, International Lazy Day. A day for the common people like us who find enjoyment doing absolutely nothing. Today is the day we are celebrated like royalty.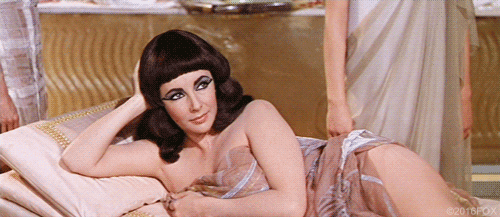 So do it right. We made a list of the best ways to spend International Lazy Day, so you don't have to.
Call in sick, push off your homework, and spend the day inside. 
Use dry shampoo, so you don't have to go through the process of getting wet and drying off after a shower.
Watch something boring on TV because the remote is too far away, and you would have to get up to change the channel.
Wait until your phone is at 1% battery, and then get in your daily exercise by running to get your charger.  
Eat your leftovers cold, because reheating takes too long.
Go online shopping instead of in-person, and pray whatever size you choose fits you.
Watch Netflix until the screen asks, "Are you still watching?" Then get really ashamed, but press "yes" anyways. 
Name the mountain of unfolded/unhung clothes on your bedroom floor Mt. Neverest, because it's probably never going to be cleaned.    
Tell your friends something came up and you can't make it out tonight.
"Go to bed" at 9 PM, but stay awake on your phone until 1 AM.