ATTN: You don't have to waste hundreds of dollars on shoes anymore (even though you may want to). These five styles are all you need right now.
I'm going to take a guess and say that you love shoes (maybe a little too much?). It's okay, I do too. And I work in fashion, so it can be dangerous. Just the sight of a cute pair of boots in the office is enough to make my knees weak and my wallet light.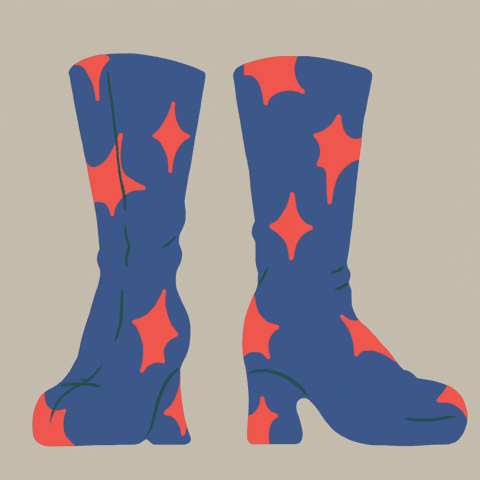 I'm not gonna lie, I have bins full of shoes, but only wear about five pairs religiously. So to save you a lot of money and neglected footwear, I compiled my list of staple shoes that will round out any collection and score you some major style points:
1. Black Heeled Mules
I have two identical pairs of these babes, that's how much I wear them. I've honestly never met a more versatile shoe. The ones in my closet are black suede, because…. well because everything I own is black (#sorrynotsorry). But the coolest fashion girls are sporting bold, eye-catching colors. Their heeled peep-toe shape makes them easy to style: pair with a bomber jacket and denim shorts for a casual, sporty look OR wear them with a sexy slip dress and leather jacket at night. Your call.
2. White Sneakers
Adidas Stan Smiths started the trend and monopolized the market in 2015, but by now you can find a pair at any price point. Instagram and fashion star Danielle Bernstein of We Wore What swears by her traditional Keds, only $27. Mine? I wear a white leather shoe with platform soles for an extra style boost.
3. Single Strap Heels
Since my current lifestyle doesn't require me to be that fancy on a day-to-day basis, one pair of heels is really all I need. All black (surprise, surprise) single straps are simple yet effective. I can wear them to a black tie event or even just a nice dinner. And the block heels are so easy to walk in…thank God for that.
4. Statement Flats

Just because we're talking everyday staples doesn't mean we can't have a little fashion-forward fun. I coveted a pair of Miu Miu's Double Buckle Ballerina Flats for a long time, but I wasn't about to take out a second mortgage to hop on that street style trend. Luckily, I found these beauties with a satin body and the iconic leather eyelet buckles and ankle ribbon detail. They look so stylish with a sweatshirt and jeans. Trust me.
5. Gym Shoes
Exercising my right to shop is about all the physical activity I participate in. However, the hottest runway trend is athleisure wear, so I invested in a pair of gym shoes earlier this spring. These Yeezy Season Boost lookalikes make me almost want to go on a run…almost.
Voila! Your collection is complete.